What defines Christrees
Natalie Fischer and Christopher Leuchtenmüller – founders of the christrees company, trade in Christmas trees from their own production and all Christmas tree accessories. The Christmas tree plantations are all located around the company location in 3123 Mittermerking, near the state capital St. Pölten (Lower Austria) in Austria.
Senior boss, Johann Fischer, planted the first Christmas tree culture in 1988, and over the years it has expanded continuously. He laid the foundation for today's operational structure.
Natalie Fischer, Johann Fischer's daughter, joined the company in 2013. She graduated from the HLBA Sitzenberg Reidling and took over the work in the office.
In 2015, Christopher Leuchtenmüller, Natalie's partner, joined the company. He was infected with the "Christmas tree virus" and proved his "green thumb" in production.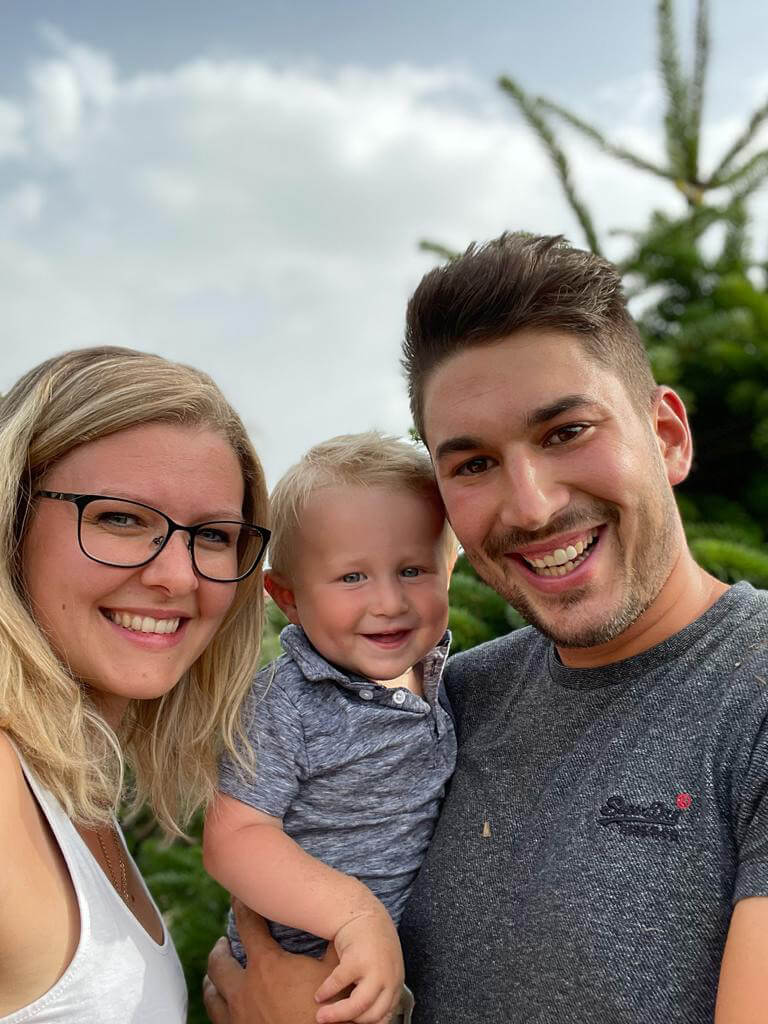 The faces behind Christrees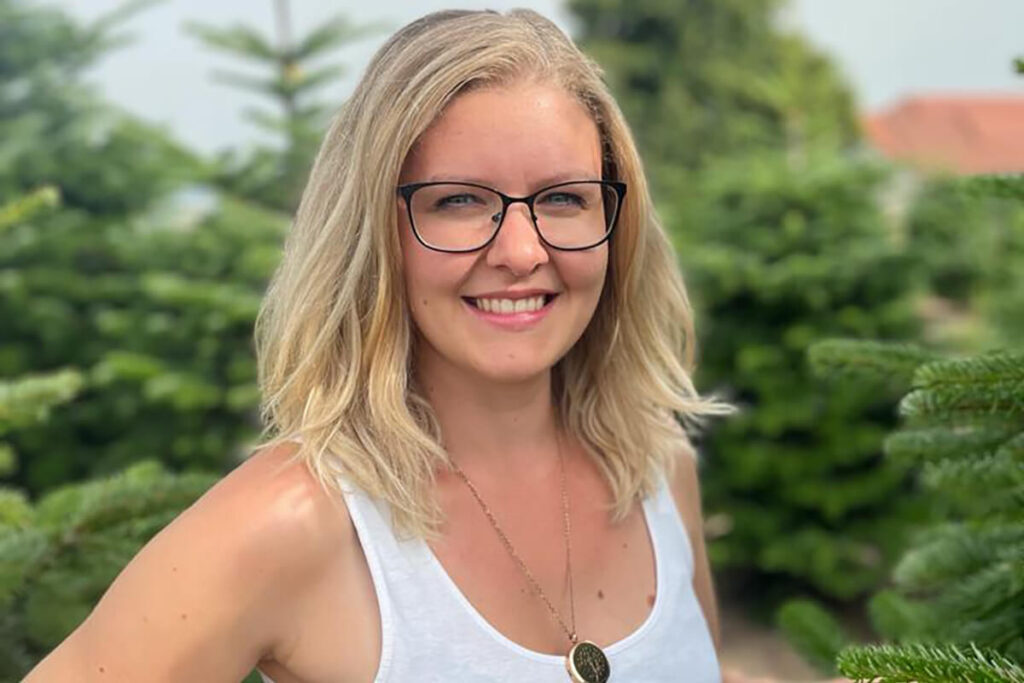 NATALIE FISCHER
Manager
Natalie's area of responsibility is mainly in office organization. She takes care of everything from order acceptance to processing and invoicing to accounting. In November she also dispatches the trucks and is the contact person for all customers.
One of her favorite hobby is also baking. She likes to bake for her customers a delicious pastry – this is one of the reasons why it is worth being a christrees customer!
Motto: A life without Christmas trees is possible – but pointless!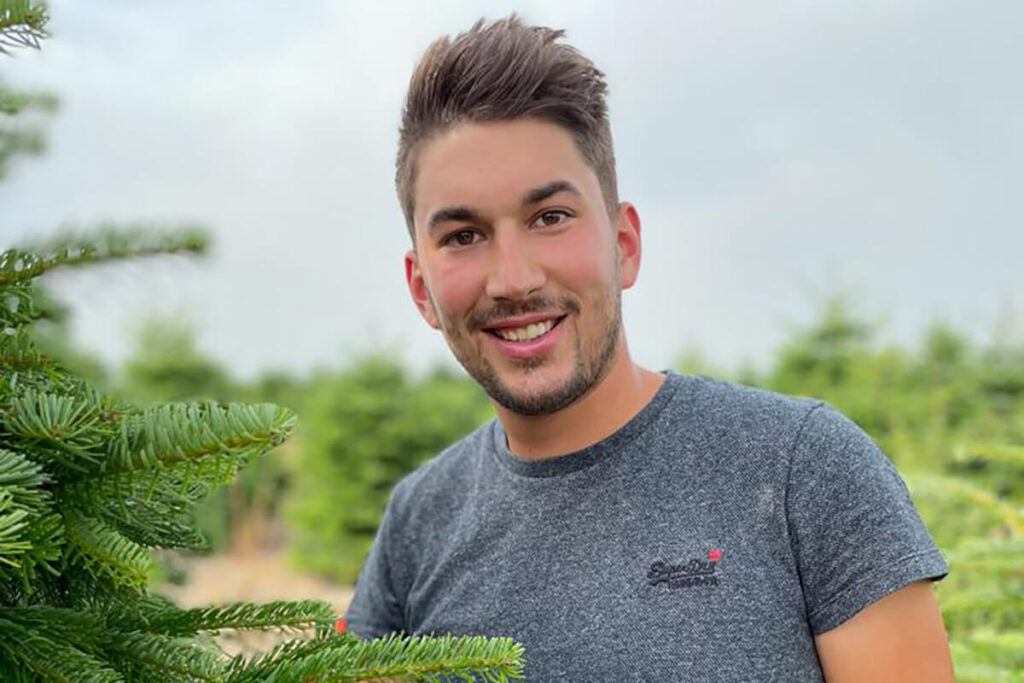 CHRISTOPHER LEUCHTENMÜLLER
Manager
Head of the entire production. Cutting trees in form, fertilization, shortening of the top and much more are his strengths. He labels and classifies the trees himself. In the sales season he manages the warehouse and takes care of loading the trucks. Nothing can escape its precision.
Motto: Once you work with Christmas trees – you will always work with Christmas trees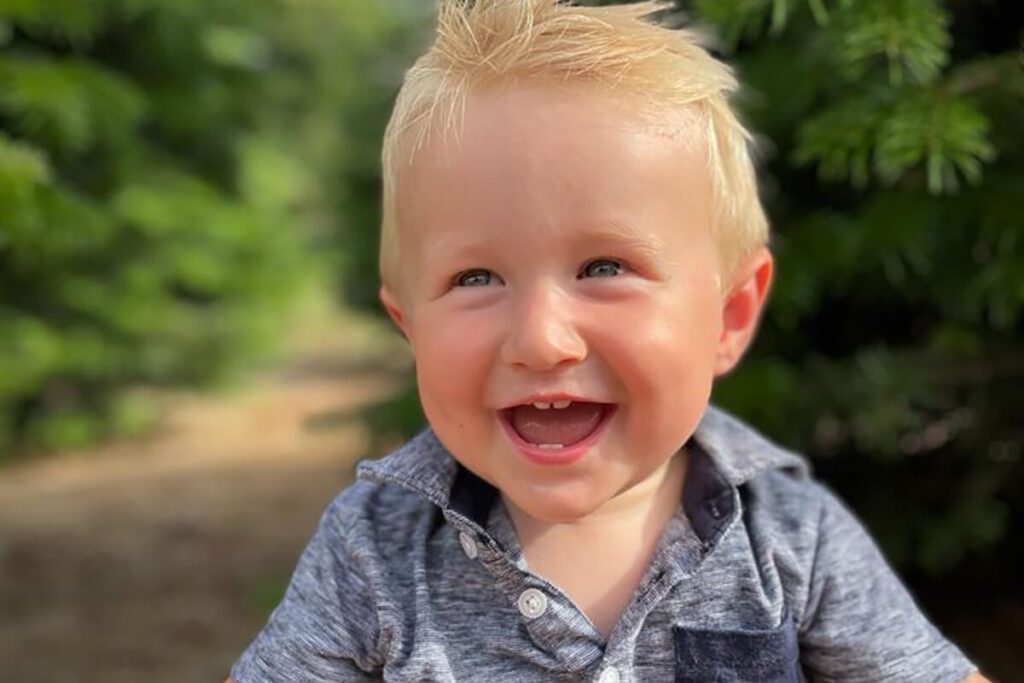 LUCA LEUCHTENMÜLLER
Mini boss
Since 2020 Luca tells his parents, Natalie and Christopher, what to do. He is the real boss at home.
Motto: If I'm fine, everyone is fine.
JOHANN FISCHER
Senior boss and Christmas tree specialist
The "gray eminence" in the background. With 30 years of experience, he gives advices for the young generation. Fertilization, terminal top reduction and topiary are among his specialties.
Motto: With the knowledge of the "old" and the strength of the young, our company is unbeatable.